Are you wasting too much time in your inbox every day? Do you have a real estate virtual assistant or an assistant to check your Google Gmail email account for you?  It is a great way to get things done in a day. Set up Google Gmail for your Real Estate Assistants.
It is important to set the right permissions and keep your Gmail passwords all separate.  After watching the video, be sure to adjust your settings to have your Google Gmail reply emails sent from either you or your assistant.  It is all here in this helpful video from Nathalie Lussier.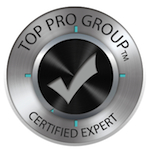 Real Estate Coaching Tip:

It is not hard to set up Google Gmail for your Real Estate Assistants yet you may want to watch this video at least twice. Now set up Google Gmail for Your Assistants Today and have them check and respond to your email.  Have them text you details if they believe the email is urgent.

Top Pro Group Only

You will find extensive tools for training assistants to save you time and add balance to your life posted under Top Pro Assistants at the Top Pro Center for 50 Sales. – Real Estate Coach Carol Mazur
Contact Us to find out how to become an exclusive member of our Top Pro Group.
   Please give us a Google+1 to tell us you want more real estate coaching tips.