Real Estate Coach Tip: Get The Initial Buyer Appointment First

The first step in becoming a Real Estate Top producer is to not give more than 50% of your business away to your competitors. NAR stats show that 64% of real estate customers work with the first agent they TALK to.
We are in all for Email Marketing , Online Lead Attraction, and Social Media Marketing yet I remember my friend Bob asking "Can you sell a home to someone you have never spoken to?"
The Initial Buyer Consultation has been know to save the consumer from losing tens of thousands of dollars (Buying a home before they sell their home etc.) It helps the customer decide what they want before making an offer.
A Free Buyer Consultation offers a customer a Buyer Relo Package with local info, discounts, and resources. More important it helps the buyer decide what is important to THEM.
Agents, set up buyer text alerts and call your buyers while they are online. It's best to reach them in the first 5 minutes before they move on to doing something else.
Have them come into the office so that you can give them the most recent listings before they hit the market. Set the appointment!
Real Estate Coaching Tip:
Practice the answers to these buyer objections so that the buyer winds up with a next level agent that will take the time to give the buyer a FREE buyer appointment to meet.

"I don't want to come in to the office (CITO) and sign anything."

"Has anyone explained your consumer rights in our state – when working with a real estate agent?" Oh, I am surprised!  When is a good time for you to come in?
"I am too busy to come into the office to even look at homes. 
"I can understand that. These days we have such little time! Do you think you could spare an hour or two? I don't want to see rates go up and have you afford less of a home.
"I am afraid to take on a mortgage because what if I lose my job?"
At least there are laws in place to protect homeowners for a certain length of time.  What would you do if you were renting and you lost your job?
"I have a one year lease on my apartment."
"Have you ever heard of an early vacancy agreement?"
"I think I should wait until the market goes down some more."
Yes, I was recommending that until I read all of the recent local and national stats which show that prices are going up. Inventory is getting scarce.
"I don't even know if I can get a mortgage."
When you come in, to save you time, I'll arrange for you to meet a lender that does a lot of local mortgages.  They have really good rates.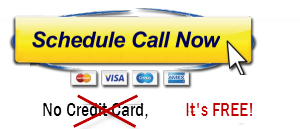 Real Estate Coach Tip:
Get The Initial Buyer Appointment First
Please Remember To:
Follow your company policy,
local, and state rules for Buyer Agency.
Copyright© 2012 – 2013 The Top Producer Group, LLC – TopProTraining.com