Hello Top Pro Group, this week's featured Top Producer is real estate broker Albert Hairapetian of Arbitrage Real Estate Group. Albert is the new KING of the OPEN HOUSE because he managed to get 187 visitors to his open house in under 3 hours! King Albert created and shared this video on YouTube. Take a look at this open house!
Real Estate Open House King
Watch this 6 minute video closely for real estate coaching tips on how Albert Real Estate Open House King did it.  Take note of how he displays the iPad to have customers happily sign themselves in to the open house and build his database.
I was fortunate enough to meet Albert and his wonderful real estate Mom in San Diego. Everything they do, whether it be a kicked up flyer or a billboard, is done in a big way. Truly fitting for the new king and queen of real estate marketing.
Speak Your Mind.
What do you think? Do you agree that Albert is the new king of the real estate open house?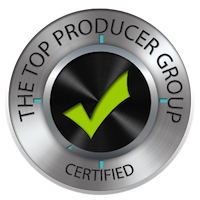 For more Top Pro tips and strategies,
or to schedule a 15-minute strategy call,


contact us

, today!