Add These 20 Sphere Questions to Your Email
Marketing Program to Receive More Referrals

The best way real estate agents can stay in touch with their sphere is to visit them face to face. The next best thing to do is to call and ask questions. A third technique that top producers use to keep in touch and increase referrals is to send a question in the subject line of an email. This can be a text email or a video email. Responses are noted or copied and pasted into the agent's contact management system for future topics of conversation and future referrals. Here are 20  questions to get you chatting:

1. What is your favorite movie?
2. What is your favorite holiday?
3. When is you birthday?
4. What is your favorite charity?
5. May I update your information?
6. What is your favorite restaurant?
7. What is your favorite food?
8. Which weekend activities do you enjoy?
9. Do you participate in social networks?
10. What is your favorite style home?
11. Do you have any pets?
12. Do you have any hobbies?
13. What is your favorite book or magazine?
14. Are you happy in your home?
15. Where was your last vacation?
16. Are you taking any future vacations?
17. Do you have a new business?
18. How can I help?
19. Do you belong to any new clubs or organizations?
20. Do you have friends or family moving to our area?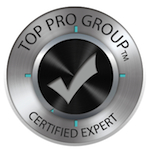 Which questions will you ask and how often will you call, email, and drop by?
Make sure your questions do not offend or exclude anyone.

Take photos of your clients and share the photos of them online on Facebook, with their permission. This is a great way to become better friends. Ask the same questions above.

If you remember them, they will remember you.


Contact Us for more Top Pro tips, and find out how to become an exclusive member of our Top Pro Group.
Carol Mazur
Real Estate Coach
(This method is similar to Harvey Mackay but utilizes today's technology.)