Agents, Add This To Your Buying Package Handouts
In Order To Serve You Better

I'd like to share with you some important information about our real estate relationship.
To help you achieve your goals, I can show you any home that is for sale in our Multiple Listing Service listed either by my company or another real estate company. I can show you homes in any New Home Community, and I can show you Short Sales, Foreclosures and homes listed For Sale by Owner.
The real estate commission is generally paid by the seller and is shared by the listing company, the listing agent, the selling company and the selling agent. I receive my share of the real estate commission after you have closed on your new home and I am paid on a contingency basis.
I will be delighted to represent you in the purchase of your home as a buyer's agent or, if you purchase a home listed by my company, as a dual agent or transaction agent. At our first meeting, I will review with you the forms that disclose agency and further explain the relationship between you, the buyer, and me, your agent. At that time, I will have you sign an exclusive buyer's agency agreement so that I may represent you and show you any home.
I am an independent contractor. Although I am associated with a real estate brokerage, I function as a self-employed businessperson. I am responsible for all of my own business expenses including automobile, gasoline, mobile phone, internet access, etc. I am not reimbursed by my company for any expenses. Instead, I am happy to bear them in anticipation of a successful sale.
For the above reasons, your loyalty to me is greatly appreciated. In working together, we will work as a team. I promise to give you 100% of my ability, resources, skills, and expertise in return for your loyalty.
Please rely on me exclusively. Call or e-mail me when you see a property that you wish to visit. If  I am not in the office, please leave me a voice mail message with the address of the property and I will return the call promptly. If you stop by an Open House, please give the on-site agent one of my business cards and tell him/her that I am assisting you with the search for your new home.
If you plan to stop by a New Home Community please email or call me.  Please read Working with Real Estate Agents disclosure from our state.  I can represent your interests in new home construction for no additional fee.
Together, we will be successful in finding you your perfect home!
Agent Buying Package – In Order To Serve You Better Handout
Important Disclaimer
Be sure you check with your local board, your state laws, and your real estate company before including this in your buyers package!
To request a PDF version for your buyer package Contact Us!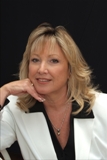 ©Copyright – TheTopProducerGroup.com