Real Estate Coaching | Coaching Realtors® | Top Producers
Coach Carol Mazur – award winning real estate coaching expert, published author, top rated real estate coaching director of a company team closing 3000 units a year, coaches Realtors® to easily create Top 10 Systems for 50 sales™.

"Agents, Quickly Become Top 
Producers"
 

Top 10 Systems for 50 Sales Coaching

™
Real Estate's Top Systems Coach
Why Top Pro Real Estate Coaching Works…
Hi, this is Carol Mazur.  I began selling real estate at the age of twenty-two. My parents were not business owners; no one took me under their wing or mentored me. I had to learn to be successful on my own.
As an individual salesperson I struggled. I would build my listing inventory up over 50 listings, only to have the market collapse. Looking back, I can see it was not entirely the economy's fault.
My brokers in charge and managers were wonderful. They shared 

important 

safety practices which were very helpful. Each manager had a different idea of how to become a top producing Realtor®. Half would tell me to call every stranger in town, while the other half told me to only do business with people that know, like, and trust me.  It was confusing.
Throughout my 25 year career I implemented training from various real estate coaches. Each time I threw out my old systems  and implemented new ones. I had spent thousands on new training, and still I was stuck in a vicious up and down cycle.
One day,  I found some audios with business building exercises that changed my life. I stopped focusing on what does not work. I stopped throwing out my old systems. Instead, I improved what I already had. I set goals, achieved them, and then set bigger goals by adding additional systems to get to the next level. Success followed.
Determined to help fellow Realtors® reach their personal income goals faster, 

I volunteered to teach agents at the local board of Realtors®. Though difficult at first, each presentation became a little easier. 
At the age of fifty, while working full time, 

I

graduated Summa Cum Laude with an AS degree in Education and began my life's work of helping real estate agents become top producers in less time. I was on a mission.
My husband and I moved to Wilmington, NC where I accepted a job as a sales training director on a company team. The owner asked me to start a "Success Center" to train 300+ real estate agents and brokers to become top producers. It worked.
Agents joined the ranks of the best of the best for the first time. We formed top producer coaching groups after graduation where each agent participating averaged 9 units in 8 weeks. Next a wonderful thing happened.
The top producers in our mastermind began sharing detailed system secrets for success with the newer agents. Our company, as a team,

quickly jumped from #13 in the nation to the #4

Coldwell Banker Affiliate in the US, in closed units, in the 100-500 agent category. [This at a time when real estate companies across the nation were folding, agents were leaving the industry, and top teams were shaking their heads in shock from the housing decline].
We held the winning ticket. The owner's vision of a Success Center had indeed materialized. Our company

results were 34% higher in closed units

than the local MLS statistics.
Soon, managers began requesting coaching materials to share with their agents. Our northern manager requested Mike Ferry coaching materials. Our southern locations requested Rick DeLuca Coaching. Our main location manager requested Ninja Training, and another manager requested we teach Buffini. Life was good.
And then it happened. One day I was asked to introduce a training program with stale ideas from 30 years ago. It sounded familiar to me, "out with the old and in with the new". To teach this system it would be necessary to break the promise I had made to myself and to the agents, to introduce only proven training that works.
We were selling half a billion dollars annually and our company team was closing over 3000 units a year. The agents were implementing ALL of the training and coaching systems into their business plans.
I knew I could not limit the agents to one worn out system. Top producers had systems for EVERYTHING. So with my promise to the agents unbroken and my 95% approval rating in hand, I left the company. It was one of the darkest days of my life.
Soon, with a little help from above, Top Pro Group Coaching & Top Pro Training, LLC  was born. Today we coach and train agents to become top producers one step at a time with proven Top 10 Systems for 50 Sales in a cutting edge live and virtual

education

center. We are able to help thousands of agents build  real estate lead generating and lead conversion marketing systems with the best group real estate coaching and training available. 
Real Estate Companies…
Agents, managers, trainers, and their companies no longer need throw out their systems. We build on the training you have already implemented. We do all the next level coaching for you! Our Free Company Benefit s Package is filled with discounts for your agents and rewards for you. [Request a free package on the top right].
Real Estate Agents…
Access training tools used by the best marketers and Realtors® in the world when you join our private Top Pro Group. There are no ninety-minute webinars that put you to sleep in our education center. We share only the most important points with 1 – 7 minute ACTIONAR® videos, live coaching calls, live workshops and anytime online training so you can grow at your own pace.
Want to practice your presentations or overcome objections? We have 6 live agent video coaching & training  rooms. Need  answers quickly from your peers? Post a question in our Private Facebook Mastermind or learn directly from Coach Carol on our Live Group Coaching Calls and Live "Get it Done" Workshops. 
Take your first step towards adding 50 sales, now…
Do you want to be a generous, caring, highly paid real estate professional and gain the highest respect in the industry? Do you want to relax and have the freedom to enjoy life once your systems are on autopilot? Are you willing to work hard for a while to get to the next level?
Choose not to settle for less. Decide to live the life of your dreams. Acquire the right tools and a successful mindset. We make it easy with our Top 10 Systems for 50 Sales™ and our technology tools.
The first step to adding 50 more sales is to become a member of our Top Pro Group. Click or tap the join us button below or text / call 973-310-4545 for more information. Start today!

Real Estate Coaching – Live Group Coaching – Top Pro Coaching™
"Thanks, for your great real estate coaching & training testimonials!"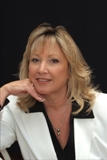 Coach Carol Mazur

"One of "the" best things that Coldwell Banker Sea Coast did was hire Carol. She brings a special energy and expertise that cannot be matched. As our training director she helped hundreds of agents be the best they could be. She takes her time with each one and works with their strengths and weaknesses. We are truly lucky to have her here. - Alex Paen Managing Broker - CBSCA
 Coach Carol Mazur  - Real Estate Coaching – The  Top Producer Group – All Rights Reserved