Real Estate Coaching & Training Price List
Choose not to settle for less. You too can live the life of your dreams. Acquire the right tools and a successful mindset. Stop listening to everyone telling you what does not work. You will find it all works if you do it right. As a real estate coach, I will help you discover your unique talents and help you fast track your specific results and get you to the next level.
Top 10 Systems for 50 Sales Included!
All real estate coaching clients will have access to our Top Pro Education Center for 50 Sales which includes All 10 Real Estate Systems to become a Savvy Real Estate Agent! You know how to be a good Realtor®, now it's time for Carol Mazur Real Estate Coaching. There are 10 coaching systems we cover step by step in my real estate coaching.

Here is what's you will ACCOMPLISH:

Next Level Center of Influence Systems

Next Level Social Media Systems

Next Level Expired Listing Systems

Next Level Lead Generation Systems

Next Level For Sale By Owner Systems

Next Level Lead Conversion Systems

Next Level YouTube Marketing Systems

Next Level Direct Mail Systems

Next Level Buyer Sales Systems

Next Level Search Engine Optimization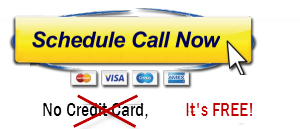 Conquer Marketing & Technology
Company Real Estate Training

 
We created our Company Real Estate Coaching & Training Program in answer to requests for discounts and incentives which benefit today's real estate companies and their agents. This rewarding participation approach is easy to implement as we do all of the training and coaching for you; you simply appoint an agent or a training partner to participate as the leader of a top pro group.
 Coach Carol Mazur is an award winning real estate broker licensed for over 29 years, a top rated sales training director on a company team that closed 3000 units annually, and a Success Center speaker & instructor. Carol coaches hundreds of agents to be their best in her Top Pro Center for 50 Sales in Real Estate. Get the cutting edge tools you need to become a top producer, today!
Agents & brokers, are you ready to add your own Top 10 Systems for 50 Sales to become a high volume Top Producer? Contact Us to choose a convenient time to find out how easy it is to get to the next level or Call 973-310-4545 today!

*One on One Coaching is directly with Coach Carol Mazur.
100% risk-free 30 Day Guarantee on all real estate coaching.
Carol Mazur Real Estate Coaching & Training Reviews and  Testimonials
Proven Marketing  +  Technology + Consistent Real Estate Systems = Top Producer
For more about The Top Producer Group & Real Estate Coaching call 973-310-4545.
 All Original Content © 2010-11 – The Top Producer Group – All Rights Reserved

Follow Coach Carol Mazur on Google+!