Carol Mazur has coached, trained and mentored hundreds of real estate brokers including agents new to real estate and those who sell 24, 68, 120, and even 400 units a year. She is well-known for running an innovative "Success Center" for a 300+ agent Coldwell Banker affiliate where she developed an "Advanced Certificate of Education" sales training program. Company productivity rankings grew to an outstanding ranking of  # 4  in the nation (in closed units in the 100 to 500 agent size category). The agents / brokers also produced results 37 % higher in closed sides compared to total annual closed units reported by the local Multiple Listing Service.

Impressed with the results of the agents in her success center training program she began to form coaching groups with her graduates to maintain momentum. She fine-tuned her technique until her top producer coaching group averaged 9 units each in 8 weeks – out performing national coaching results. 
Carol's unique real estate background of experience helps agents reach the next level with real estate coaching that works It's easy to increase production when you are around the best real estate coach. Her business philosophy is simple, "top results can be accomplished with a little bit of caring, a lot of accountability and of course the Top 10 Systems and tools."
Coach Carol is a Member of the International Association of Coaching. Past accomplishments include: award winning real estate professional licensed for 25+ years, Top Sales Training Director on a company team which closed over 3000 real estate transactions annually. 
Currently Real Estate Coach Carol Mazur has coached hundreds of agents make more sales and recruit. Her innate love of learning contributes to her ability to implement new and improved ideas and share the results. Agents and Brokers give her the best real estate coach reviews and testimonials.
Carol works with super stars, top producers, seasoned agents, and newer goal setting agents. Together they continuously discover and share new ideas, the latest technology and proven wealth creating marketing systems that lead to success in real estate.  Coach Carol includes these ideas in her coaching one to one to help real estate agents easily learn the systems of top producers and high volume sales.
On a personal note, Carol lives in Wilmington, NC & Jupiter, FL with her husband Tom ,who loves fishing, skeet, and cooking, and her Corgi dog Beau who shares their love of the beach.  Carol helped raise two beautiful successful children, Nicole, Talented Art Director for People Magazine in NYC, and Tommy an accomplished film editor in New Jersey. Carol is a big believer in giving back and supports numerous local and national charities.
You can benefit from Carol Mazur's countless hours of research and hands on implementation of proven ideas and systems that work for top producers along with her professional development expertise. She will help you focus on results in this ever changing real market so that you can be or remain in the top 10 or 20 percent of your local marketplace.  To have the opportunity to work directly with Coach Carol please contact us and request a complimentary 15 minute coaching call to discuss your business goals.  
I

nternational Association of Coaching
Graduate Realtor Institute
National Association of Professional Women
North Carolina Real Estate Commission License # 258258   
U.S. National Committee for UN Women
Meet Real Estate Coach Carol Mazur
Coaching & Training Realtors to become top producers, your Real Estate Coach Carol Mazur. The Top Producer Group offers affordable options giving EVERY agent access to personalized one on one real estate coaching. Our Integrity Rule ensures that everything we introduce into our patented training has been tested and proven by current top producers. For more details about Real Estate Coaching and Top Pro Training call 973-310-4545 24/7 or schedule an appointment for a FREE 15 Minute Real Estate Strategy Call.



Thank you for visiting our Meet Coach Carol page.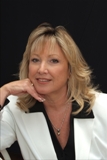 Please enjoy our free real estate coaching & real estate training tips.
REAL ESTATE COACH – TOP PRO COACH  TOP PRODUCERS
 Real Estate Coach Carol Mazur -  The Top Producer Group – All Rights Reserved
MEET REAL ESTATE COACH CAROL
Follow
Carol Mazur on Google+!